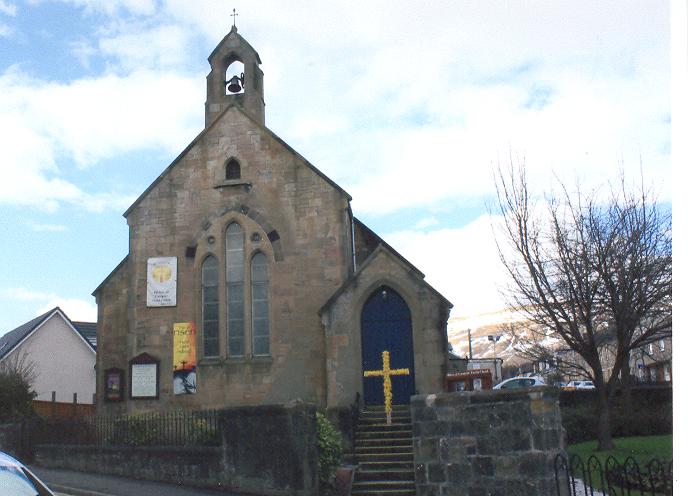 Welcome to our website.
We meet each Sunday for Worship at 11:00 a.m. Our Minister is the Reverend Julie HC Moody, but Julie is on sick leave at the moment. Most Sunday Services are being taken by the Rev. Phyllis Wilson, Julie's mother.
We're delighted to welcome visitors, so if you're staying in the area or looking for a church to attend, please drop in any Sunday morning. There is a supervised creche during the second half of the service, when Jigsaw (Sunday School) and Crossover (teenage group) go to the Village Hall (behind the church). When Jigsaw is on holiday we run a Sunday Club at the Hall for Jigsaw-age children.
To find us, scroll down to the bottom of this page.
To read about the activities within the church click on the names in the menu to the left.
We record (audio) most of our Sunday Services. If you'd like a copy, please e-mail webmaster@mocpc.org.uk quoting 'Service CD' in the title.
---
Recent Updates :-
2016

October

Retiring Offering for October
Sunday Teams Oct '16 - Feb '17
Sunday Readers' Rota Oct - Dec '16

September

The Guild Syllabus 2016 - 17
AV Rota Sept '16 - Mar '17
Autumn edition of The Messenger
Flower Rota Oct '16 - Mar '17
September Intimations

July

Information on Mercy Ships, the Retiring Offering in July.
Creche Rota Aug - Dec 16

June

Crossover at Mugdock
Duty Teams July - Oct '16

April

Coffee after church rota May - Oct 16
Welcome Teams May - Oct 16
Photos from Easter Day

March

Retiring Offerings 2016
Updated links to supported charities
---
The Stirling Hall is now closed for meetings, etc. as work continues on the new building.
We regret that we can't take any bookings until further notice.
-----------------------------------------------------------------------------------------------------
Keep our website tidy !
----------------------------------------------------------------------------------------------------